Tips on Getting a Good Dermatologist
Schedule Your Appointment
Healthy skin makes you confident in yourself, which is critical in achieving your life goals. Thus, it is essential to adopt a skincare routine and seek services that ensure your skin is taken care of by competent dermatologists. 
Are you looking for the best dermatology and skin cancer center in Denver, Colorado? Colorado Skin Surgery and Dermatology has all your skincare needs under one roof.
Here are four reasons why you should choose us today.
---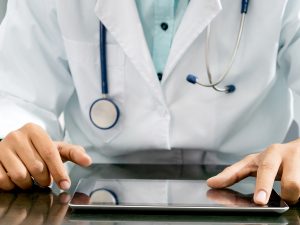 Board Certified and Internationally Recognized Dermatologists 
You should always ensure that well-trained and experienced professionals handle your skin. Your skin is a delicate and vital aspect of your body, and dealing with inexperienced or uncertified people may cause further damage to your skin. 
At Colorado Skin Surgery and Dermatology, our team consists of board-certified dermatologists and skin cancer surgeons who pride themselves in providing quality skin care to our patients.
---
Wide Variety of Specialized Services
Finding all you need under one roof saves you the time of moving around and the energy required to acclimatize to a new team. We offer a wide variety of services, including cosmetic surgery, general dermatology, and skin cancer services. 
Professionals who are specialists in those areas provide each of the services. Thus, our services are specialized and personified to the client's diagnosis and requirements.
---
Good Customer Service
Poor customer service makes you dissatisfied and even forgo your appointment. However, excellent customer care services are essential as it makes you feel valued. At Colorado Skin Surgery and Dermatology, we have a team that consists of friendly people. Not only do they make you feel heard, but they also ensure you are well informed.
Our offices are clean and well ventilated with an atmosphere that is modern and calming. We also allow our patients to make appointments according to their schedules.
---
Good Reviews
Business reviews always help you determine whether or not to use that business. Positive reviews encourage you and make you feel confident with your decision. Our center has a multitude of positive testimonials from our customers. Therefore, you do not have to worry about the quality of our services. 
---
Finding a dermatology center that offers specialized services and adopts a personified experience for each customer can be challenging. Colorado Skin Surgery and Dermatology in Denver has all you are looking for in a dermatology and skin cancer center. So schedule your appointment with us today.